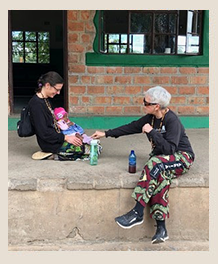 At least once a year a group of Living Compassion staff travels to Africa to take the next steps in the Africa Vulnerable Children Project. It is always a life-changing experience.
Experiencing the African culture has transformed us. Even in the face of extremely difficult circumstances, the people we encounter have a joy and enthusiasm for life that is truly inspiring.
On these trips we celebrate the things that have been accomplished since our previous trip and hold meetings to put the next phase of the projects in place.