Our journey over water was delayed only one day by the 2½ feet of snow dumped by the blizzard centered precisely over Washington DC, our point of departure from the United States. The monumental infrastructure required to move that much snow and re-open runways so quickly is one of a trillion reminders of how much we have in this country.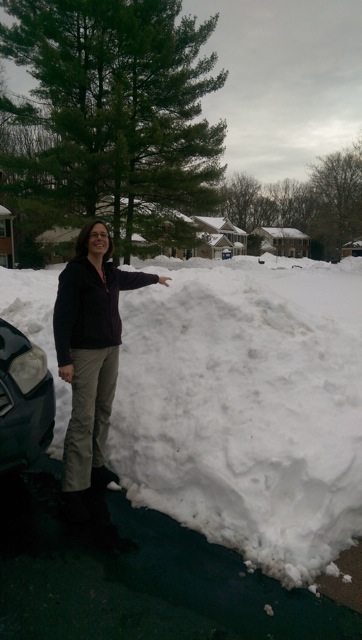 Jen posing to show D.C. snow levels.
The flight into South Africa was uneventful. We spent one night at the beautiful Airport Game Lodge where we used to stay frequently but haven't in years. The flight from D.C. does not get in early enough to connect to Zambia the same day. One night in South Africa is actually a nice treat with the very pleasant, warm air where one can be outside (after 18 hours of being in the stale air of one plane!) and not worry about being bitten by a mosquito carrying malaria; the malaria zone does not begin until Zimbabwe, well north of Johannesburg.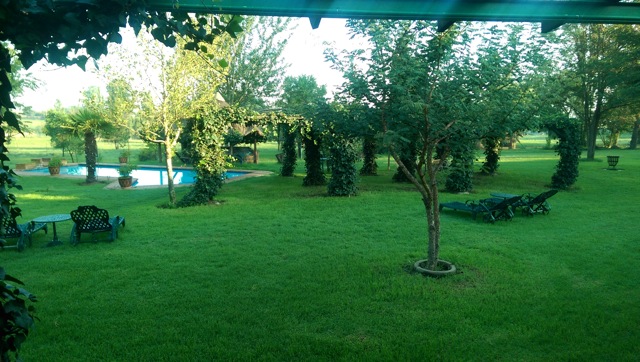 A beautiful evening in the summer, ahhhh....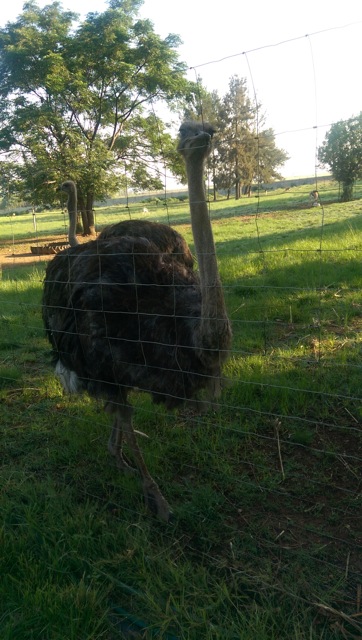 The Airport Game Lodge is aptly named with quite a few adorable critters in residence. This fellow bid us farewell in the morning.
Some years back we were on retreat in Italy, walking in the footsteps of St Francis. His presence was tangible. It seems the vibration of such peace, such awareness, remains long after the individual who embodied it has gone. We have this experience each time traveling through South Africa. Nelson Mandela, known locally as "Madiba," was in prison for 27 years. 26 years later his image appears on the side of the airplane carrying us the final leg of our journey into Ndola, a symbol to his nation and the world of goodness, generosity, compassion, patience and perseverance. We have written about it in many previous blogs—what a gift to be re-inspired each time! The teachings are everywhere when we are HERE.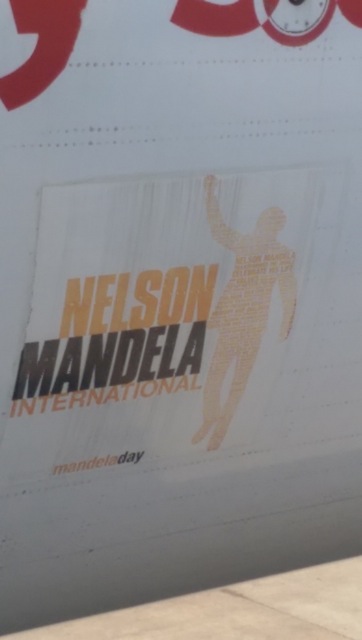 Flying in Africa during the rainy season is a true treat! It feels a bit like flying through a cartoon. The clouds are puffy and often brightly backlit, stark against the clean, blue sky.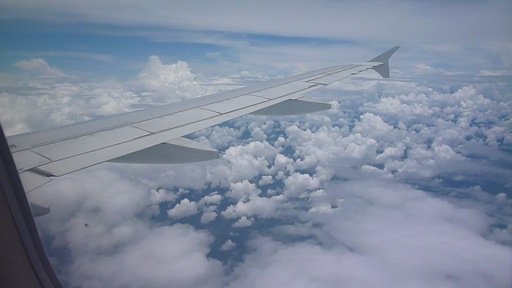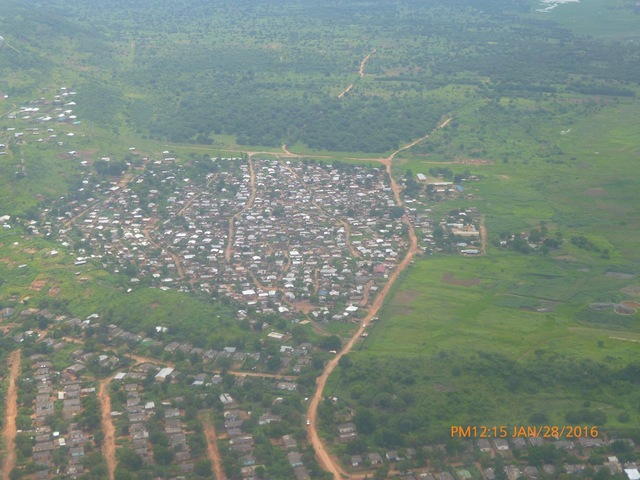 Click the above photo to find the Living Compassion property in Kantolomba.
We discovered that aerial view several years ago during a trip in the dry season. Much like California, during the months of June through October it does NOT rain, at all. Everything turns brown. AND, like the Monastery, the Living Compassion team here uses the grey water (from dishes, etc.) to keep the lawns alive. One year we happened to be sitting on the correct side of the plane and because of a hill that runs between Kantolomba and the rest of Ndola, we suddenly realized we were looking at Kantolomba and immediately spotted the one green part of the community! There it was! Now we always sit on that side of the plane, and watch for a sighting. So fun, especially knowing that the team can see our plane coming in so near to the ground, and they are all waving and shouting.
Once in Ndola, it was a pleasure to greet our Castle Lodge family. They take very good care of us and seem to enjoy our presence. Bonniface (Bonny for short) actually remembered that we preferred a firmer mattress and had switched it out specifically for our arrival. Attention to detail—a kindred spirit! He is religious about asking after "his grandmother" (Cheri) each time we arrive. He actually usually says "Grandfather"—Bemba does not have different pronouns for male and female so mixing the two is very common for Bemba folks speaking English.
Not only were our beds prepared to perfection, the cooking team was getting our dinner ready. It took several trips for them to believe us that we actually love vegetables simply steamed, no oil. Now they know exactly how we like things and go out of their way to be sure all new staff follow suit. Did we mention they are good to us?!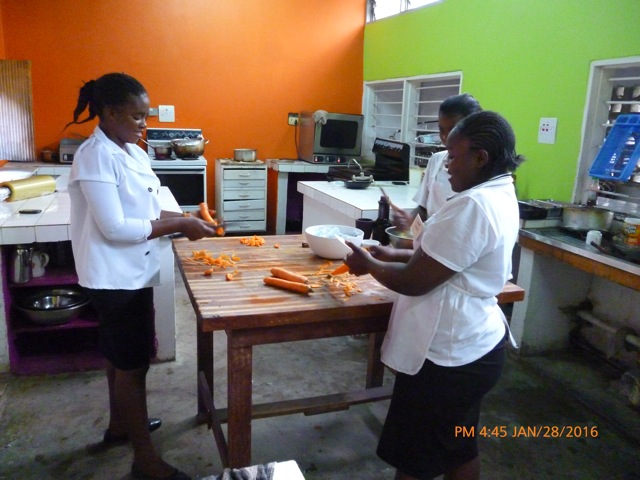 Precious, on the left, is the head cook and is mentoring the other two women who are in cooking school.
We found these exquisite flower petals that had just dropped from a nearby tree! Life is infinitely extraordinary.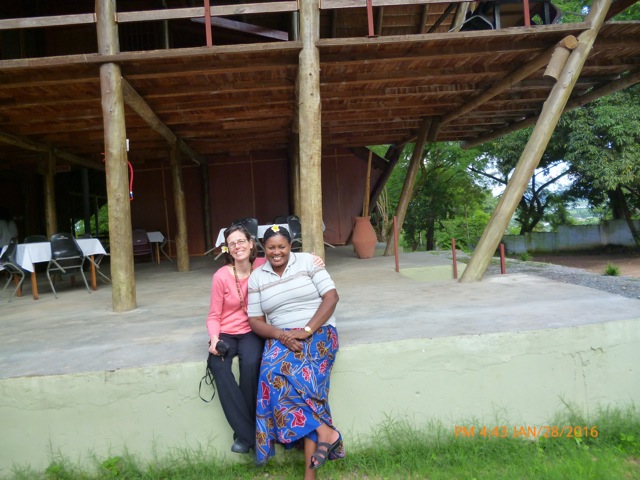 Jen and Theresa pose with the petals in their hair for an arrival day photo.
Can't wait to go out and see the team tomorrow! For now, much unpacking and settling in.