Today we had a very specific set of items to do – more iPad training, a project video, and meeting with the parents of the 5th grade girls who will be going to Twabo.
Jen wasn't feeling well and stayed back at the lodge to rest, while Theresa and Sreedevi headed off to the property. After arriving, we saw a familiar face. Doreen, Veronica's daughter, who is currently going to teaching school, was conducting a pre-school class. Her students were practicing writing letters in capitals. "Madame, pick me!" would be the response to the question, "Who wants to do the next letter?" Everyone wants an opportunity to practice.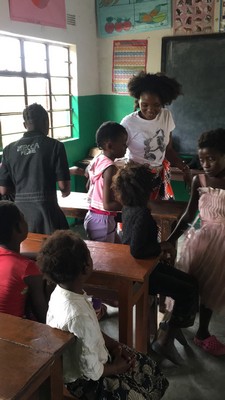 Doreen with her students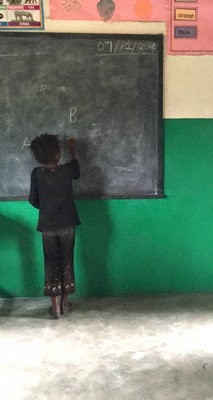 Practicing writing the letter "C"
Sreedevi, Anne and Memory met to continue to review the spelling app. We created three different spelling lists and discussed how to create a spelling lesson. Then, Bertha Mutale, who is determined to pass her exams, arrived to meet with Anne and Memory about English language lessons.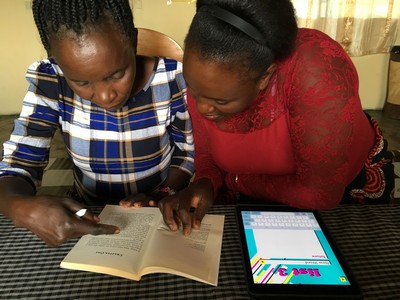 Looking for good spelling words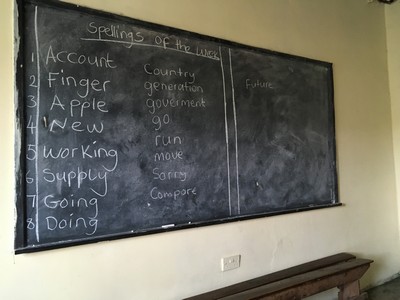 The first set of spelling lists
Then the parents of the 5th graders who would be going to Twabo started to arrive, and Theresa met with them to explain the program. Like yesterday, with the Grade 1 girls and parents, smiles were abundant. As we were taking photos of the girls, we found out that one of them is the daughter of Pauline, one of our cooperative members (and our great singer and netball player).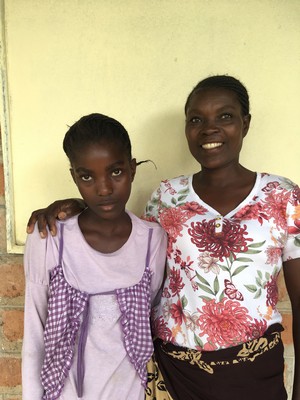 Pauline with her daughter Theresa (named after our own Theresa)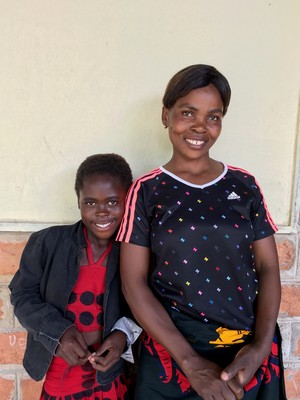 Joyce, one of new grade 5 girls, with her aunt, who was very excited and grateful for the opportunity
It was time for lunch, and then time to say goodbye to Sreedevi, who heads back to the states tomorrow morning. As is tradition, there was singing, dancing and lots of hugs.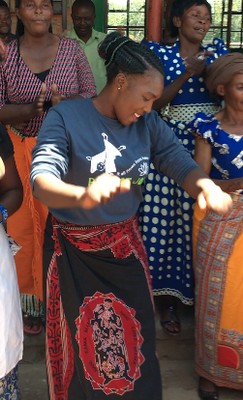 Susan begins the dancing.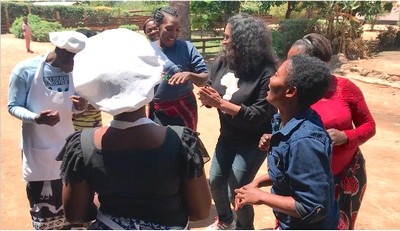 We all join in.
Tomorrow promises to be an exciting day, as it is Saturday and all of our girls will be at the property.