Today was a very big day for me.
This is my first time being on the Living Compassion property in eight years. It doesn't seem possible, but it's true. Part of the reason it doesn't seem possible is that so little has changed, and yet so much has. Wonderful to see old friends and wonderful to meet the new folks, many of whom are children of original Living Compassion staff.
Honestly, I was a bit concerned about what I would find. If a person hasn't spent time in a part of the world as poor as Kantolomba it's difficult to grasp the challenges these folks face. For the privileged, plumbing is just a given. Living where plumbing doesn't exist makes maintaining plumbing in a large building a major issue. The plumbing in the building was not spectacular when it was new. I figured after eight years it would be nonexistent, just some remnants in small rooms now being used for storage.
The day we arrived I asked Theresa casually about the paint; does the building need to be painted? Furtive glances between Jen and Theresa made me think something was afoot. Was there a secret plan to re-paint the building on this trip? Re-negotiating the maintenance budget? What?
Theresa arrived to escort us to the property. On the drive out, there was once again that "so familiar/so much has changed" feeling. New buildings, a huge sports stadium, and roads as full of massive potholes as ever. Growth, prosperity for some, the same crushing poverty for most.
As we approached the Living Compassion compound we realized hordes of children were running across the open field opposite the compound, racing to be there to greet us at the gate. The gates opened and there were dozens of folks, grownups and children of all sizes, with a huge sign welcoming me to the property.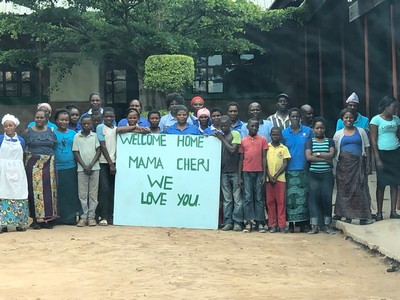 Welcome Home Mama Cheri
Theresa was excited for us to have a tour, as was I, and it was only a few feet to what is for me the highlight of the day. I watched as a little boy, perhaps seven or eight, came up to a large trash can on the porch, lift the lid, and deposit a piece of trash!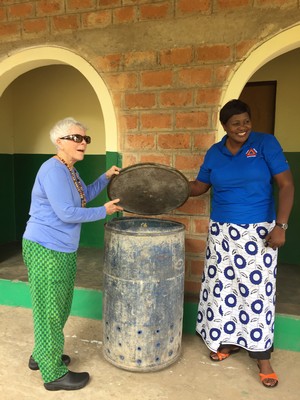 What a Difference
It's difficult to communicate the magnitude of this act. Imagine living somewhere with no ability to deal with trash. You can't. None of your neighbors can. In your entire town there's nowhere for trash to go. So it goes on the ground. That's how it was in Kantolomba and that's how it remains everywhere in Kantolomba except on the Living Compassion property. There one finds a pristine world. Even the ground is swept every day!
Not only that, all of the bathrooms are in perfect working order, everything is freshly painted, the classrooms have desks for the children… All of it exceeding my wildest dreams.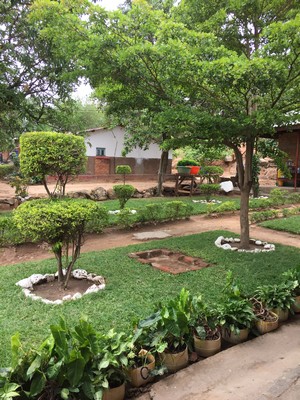 The HOA would be proud of this garden!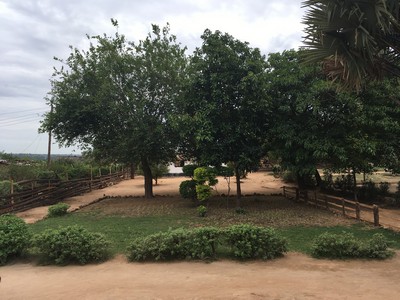 You could eat off this floor.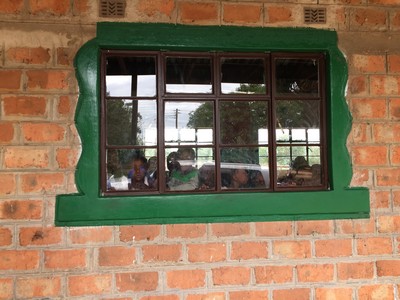 A work of art
And, it's not just the cleanliness, the perfectly maintained condition of the building, the manicured gardens, but also the happy, healthy, well-mannered children who confidently come up and introduce themselves to us in English.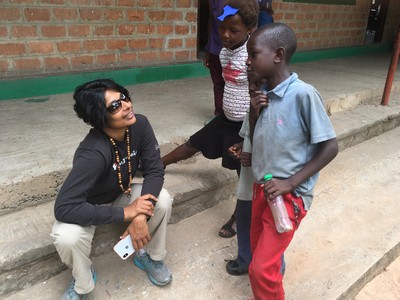 No longer shy
These are merely expressions of the transformation in the attitude of mind and heart of a whole community under the kind, compassionate guidance of the remarkable Theresa Kapenda.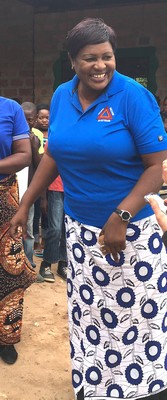 The remarkable Theresa Kapenda
Quintessential awareness practice is happening in Kantolomba.
Our day in Pictures
Welcome
A new composition to welcome Mama Cheri
Cheri gets to meets the co-op.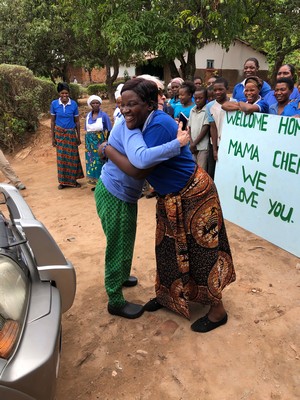 Big hug from Veronica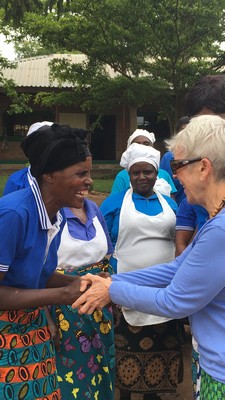 Doris says hello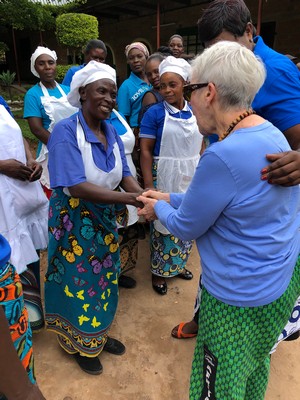 A dignified greeting from Regina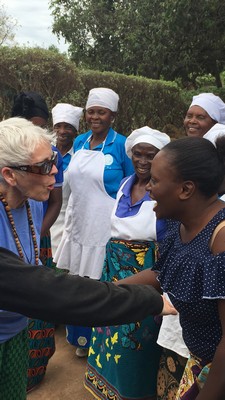 Memory is all grown up!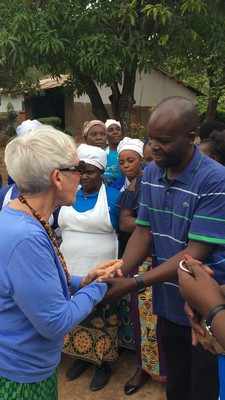 Elias and Cheri thank one another
Old friends meet again – Charles and Cheri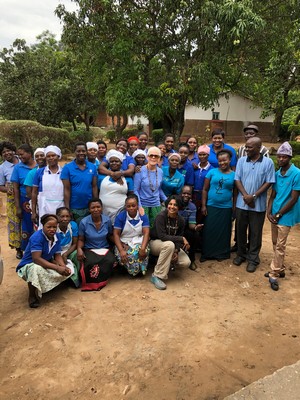 What a team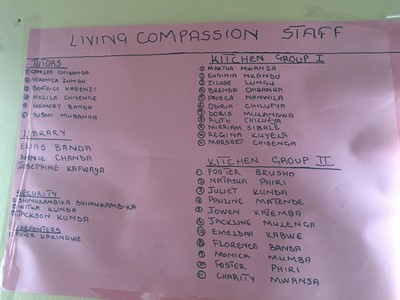 The team
We get a tour of the property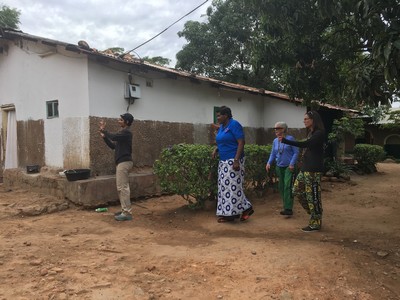 Tour begins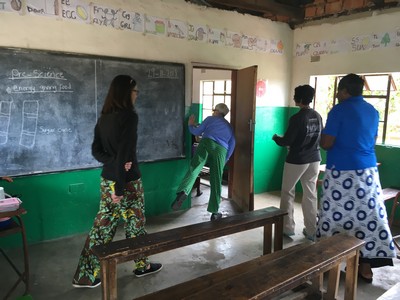 A peek at the classrooms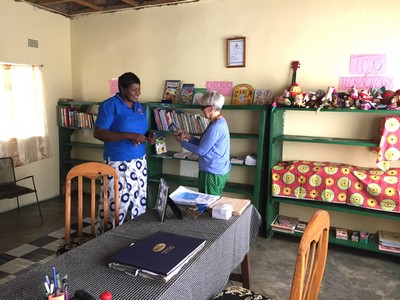 The library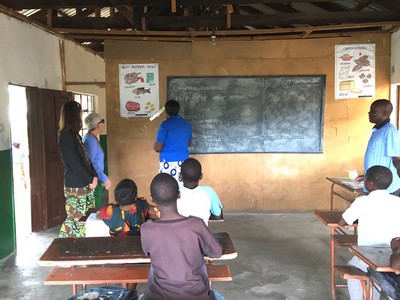 Charles in action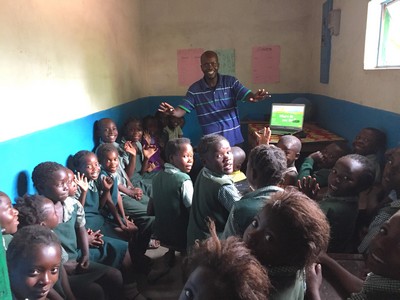 Genki with Elias. Sr. Phil's legacy lives on.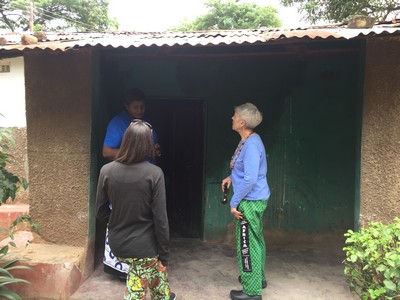 Former Kitchen building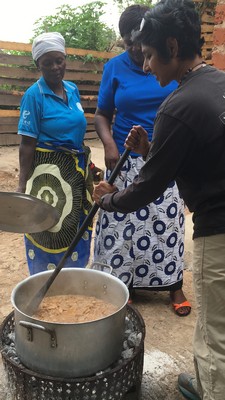 Ashwini takes a turn at cooking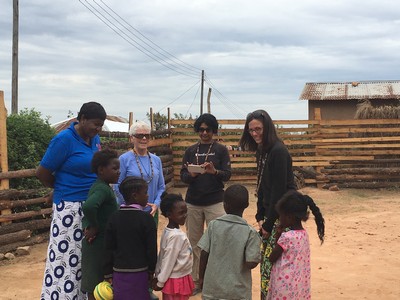 Meeting the Kids
It's just like the Monastery.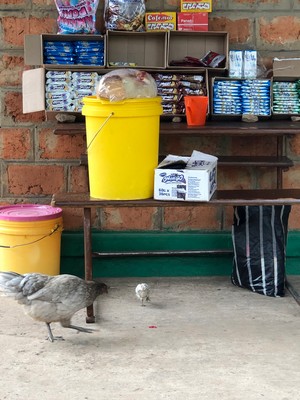 Tuck shop Customers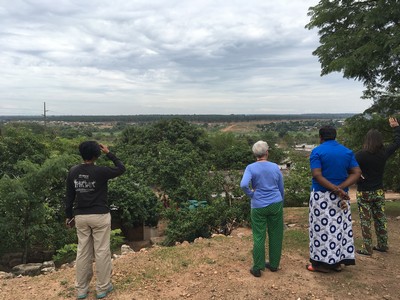 Surveying the property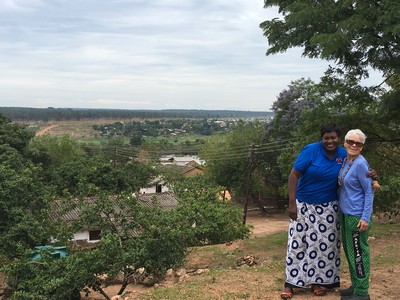 The Queens of Kantolomba
Many Reunions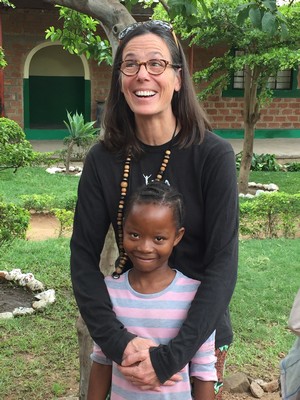 Jen and Jen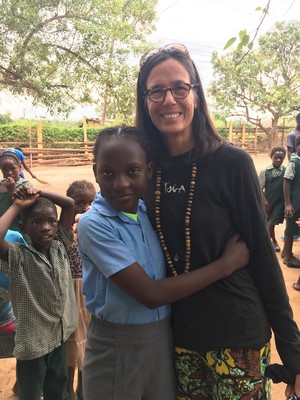 Jen and "baby" Jen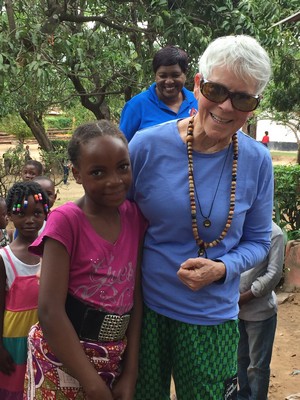 Cheri and "baby" Cheri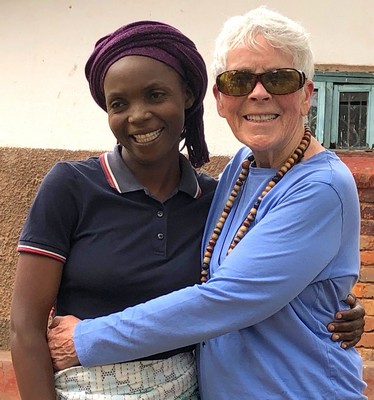 Cheri and Josephine
A Family Reunion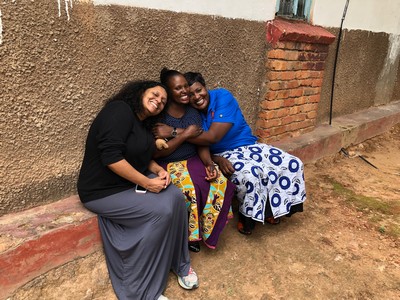 Lots of Love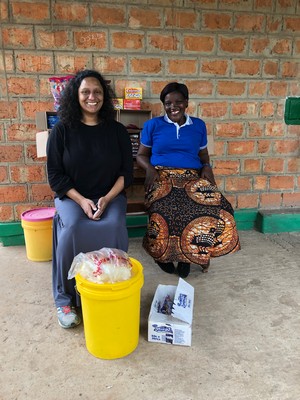 Veronica and Sreedevi share a moment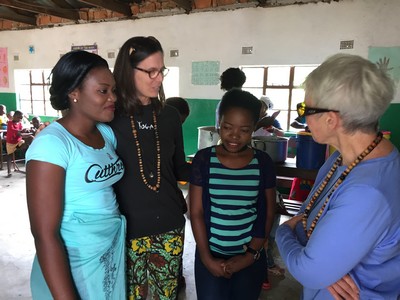 Meeting our latest graduates
Attending to Details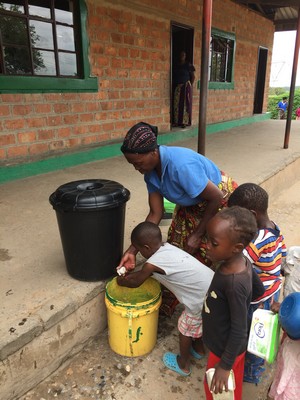 Washing hands before we eat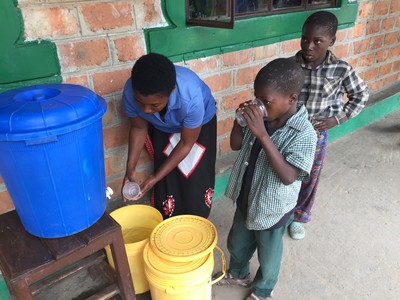 Drink only clean water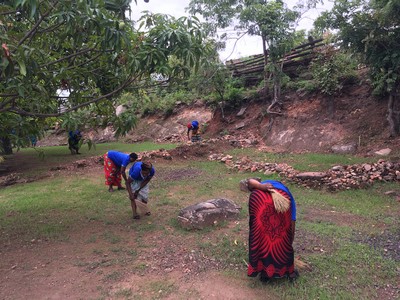 Sweeping the property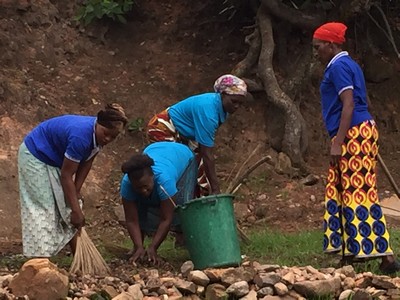 Tidying Up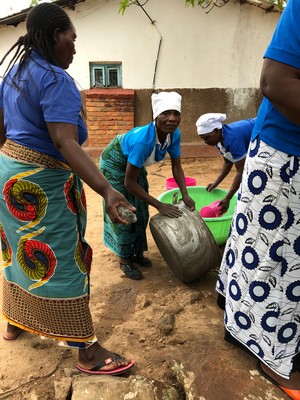 Scrubbing Pots
Next Steps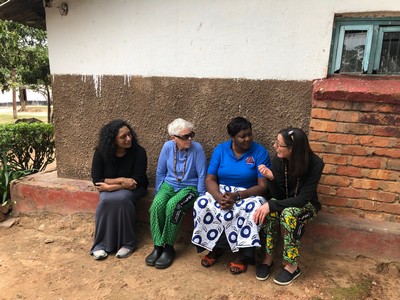 Impromptu strategy meeting on the Girls Program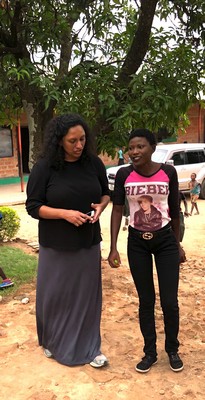 Discussing Sofia's future (about to graduate)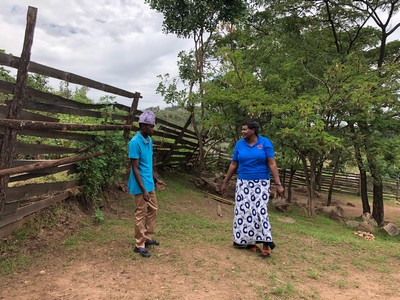 John and Theresa discussing beautification of the property
It was great day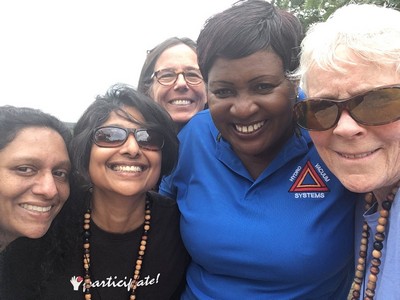 Who could resist a selfie?