First on the docket this morning was the nursing school in Luanshya. Mirriam and Sylvia are the first two Living Compassion grade 12 graduates who are now attending Premium Health Sciences College. Esther and Rachael also graduated from grade 12 last year but needed to re-take several of the standard exams. We recently received the news that they passed the exams. Yea! So today was the day to take Rachel and Esther to the nursing school for the interview process.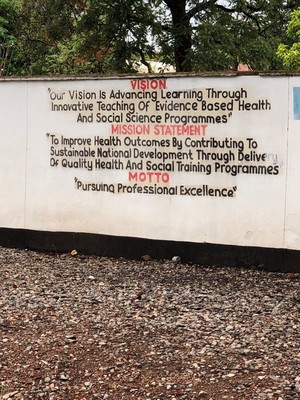 The school mission statement is painted on the wall outside the facility.
As we were exploring the facility, we heard, "Hello, Aunty! Hello Jen!" Turning, we were surprised to see Mirriam and Silvia whom we thought were off-campus at their internship. Such a happy surprise!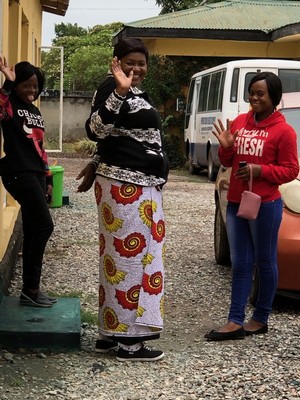 Sylvia, Theresa and Mirriam wave to Jen.
Theresa narrating part of our nursing school visit.
We then went out to the property! Our first visit is always exciting. Being serenaded by a melodic welcome song is one of the greatest pleasures of the trip.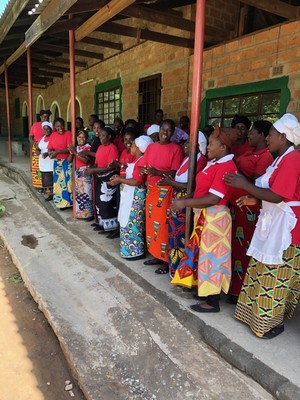 The team wrote a new song for this special welcome.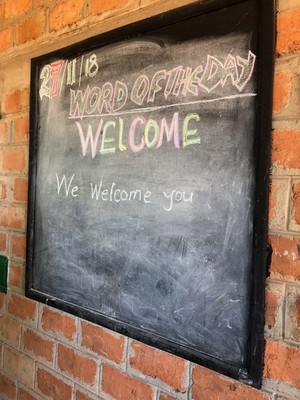 It's so fun to see the Word of the Day board! "Welcome" seemed the perfect choice for today!
The property is always so beautiful and has clearly gotten extra attention in anticipation of the grand homecoming of "Mbuya" (grandmother), Mama Cheri, who has not been here in some years. Much excitement for her arrival and that of Ashwini and Sreedevi!
Jen got the sneak-peek tour of all the little touches that have been added. We shall wait for Mama Cheri so as not to spoil the surprise. So no photos today!
Preparing the food is a multi-layered process. For example, the peanut butter rice.
The team is sorting peanuts Tuesday so they will be ready for roasting on Wednesday, then pounding on Thursday to be eaten on Friday.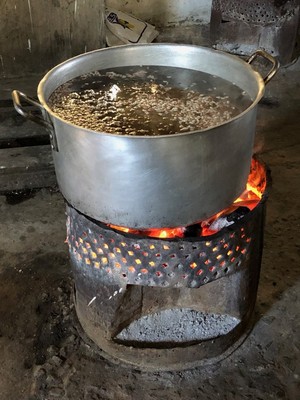 Meanwhile, in the kitchen the beans that were sorted on Monday are being pre-boiled for final cooking on Wednesday.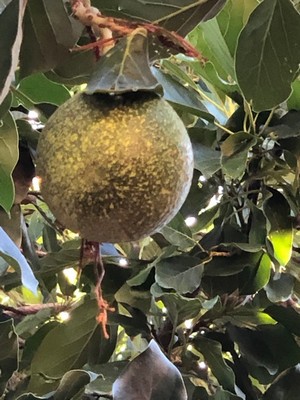 The avocados are just coming into season. Yum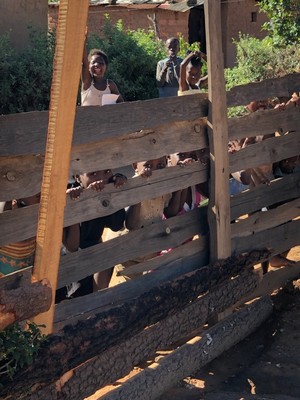 Word that the U.S. team is here spreads fast, and dozens of little faces appear at the fence to call out to greet us. Another of the grand pleasures of a visit.
On the way out of Kantolomba for the day, we are reminded of just how much this has become home. We ran into several folks on the road whom we know and love and stopped for greetings and hugs.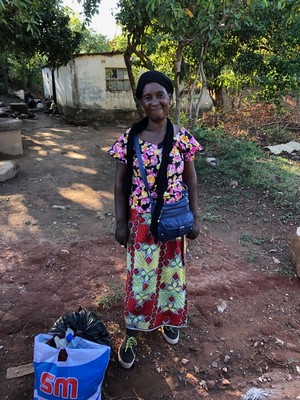 Beauty, a former member of the cooperative team on her way back from visiting her daughter.
Dropping Jen off at the end of the day, Theresa noted that tomorrow is the big day! "Mama Cheri arrives!"