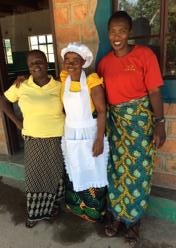 Ruth, Brenda, and Susan. They say they just love volunteering. Feeding the children is one of their favorite things.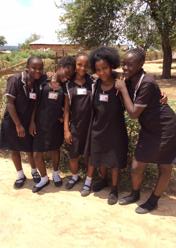 Our Grade Seven students from Twabo School are finally done with exams.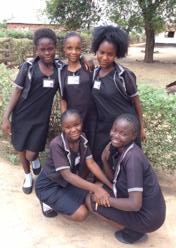 Fingers crossed for our students.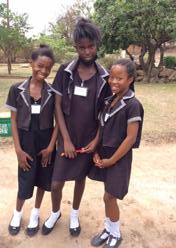 Beautiful smiles from Christine, Theresa's namesake Theresa (who says it's hard to smile!), and Jen.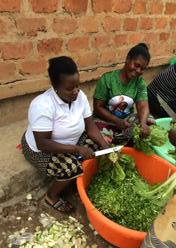 Ruth and Emelda preparing vegetables.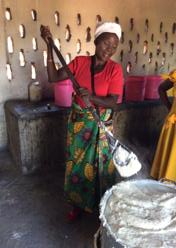 Euginia stirring the huge pot of nshima.
Susan sewing a chitenge with Regina assisting.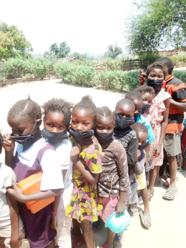 Lining up for lunch.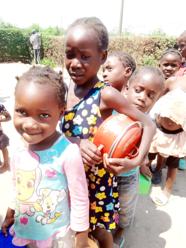 Happy faces.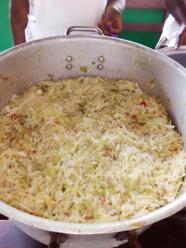 Cabbage on the menu.